Posts: 294
Joined: Thu Sep 21, 2017 11:23 pm
Location: Costa Rica
Contact: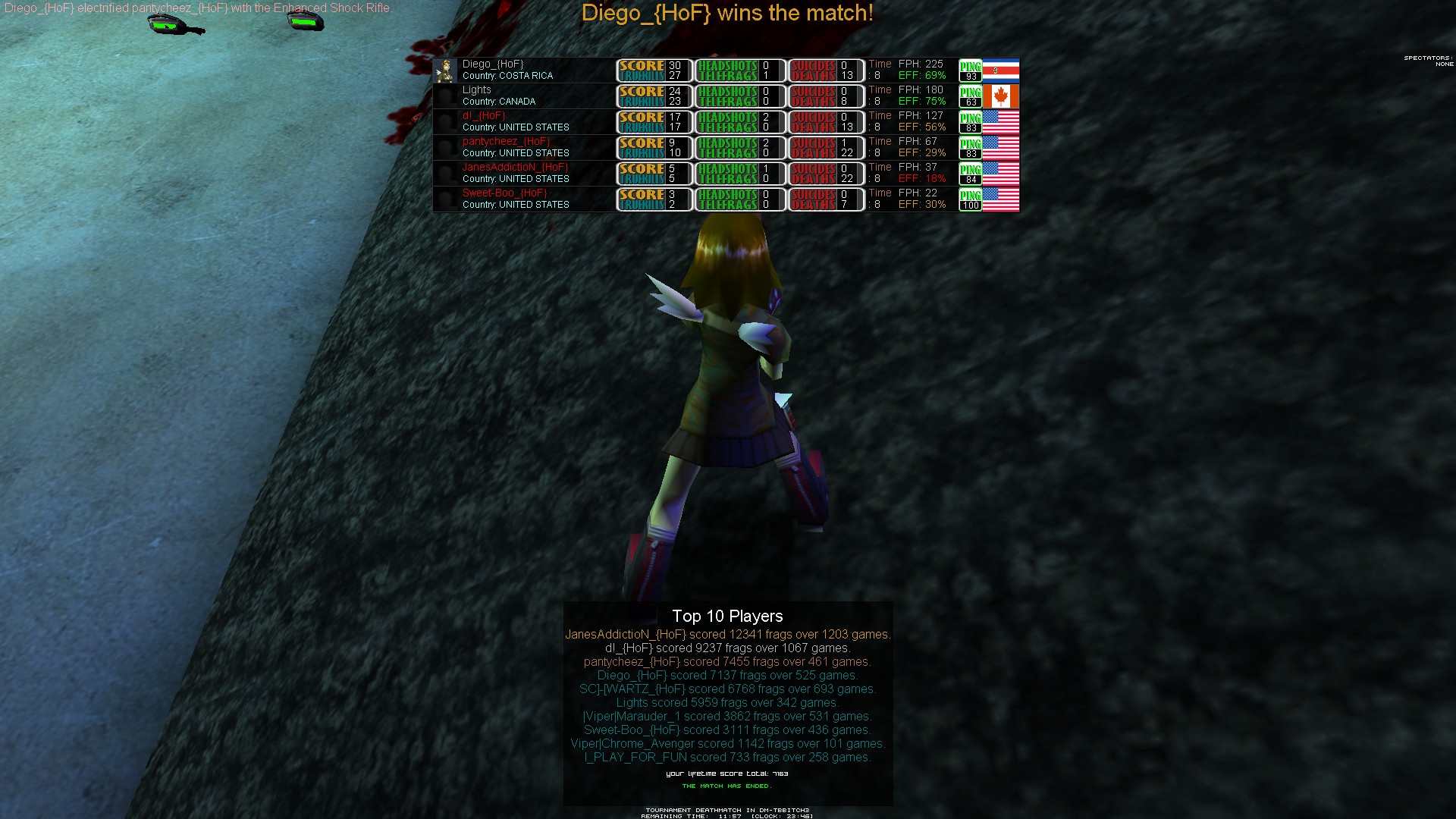 This screenshot is something you don't see often, Lights losing to me during the last Thursday night fight(August 22th)
My Maps ->
https://ut99.org/viewtopic.php?t=12288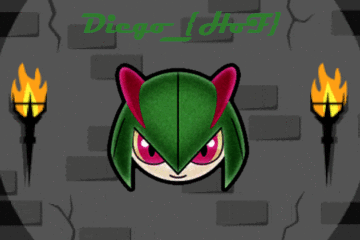 ---
Site Admin
Posts: 394
Joined: Wed May 10, 2017 7:08 am
Yeah Lights is not easy to beat. I was on earlier that evening talking to I_Play_For_Fun in TS but nobody else showed up as usual. Fun busted his wrist falling of a ladder and can't play for 8 weeks.
---
Perhaps I might capture tons of screenshots where... I'm under mid-scores positions badly beaten by MBots and Monsters in DeathMatches...
What's the deal then ?
Playing the game and nothing else, making me to feel like working harder for victory instead of a zero skilled ending.
More than that "I got lucky" more times, playing with plain Bots (Cilia, Drimacus) against Tamerlane, Loque and Xan. You can imagine Score-Board, right ? And here I did not feel any humiliation, I was happy to see "my kids" owning the round. I'm too old for counting in a competition anyway... and the rank is not bringing any special cure to my health making me younger or giving me more years of life...
To summarize: I'm neutral toward these Score-Boards - usually at end of a match I'm pressing F1 for making them to get vanished...
---
That's what old people say so they don't feel inferior to the younger, faster (and newer) players

I don't wanna give the end away
but we're gonna die one day
---
Posts: 25
Joined: Fri Sep 29, 2017 2:04 pm
I ...sometimes brag with my low scores

Those are bots...
---