Here we go again... (note at the bottom)
Note:
Anybody with screenshots can post to this thread!
Posts: 340
Joined: Thu Sep 21, 2017 11:23 pm
Location: Costa Rica
Well, new forum, new start...
good luck adding even more screenshots

My Maps ->
https://ut99.org/viewtopic.php?t=12288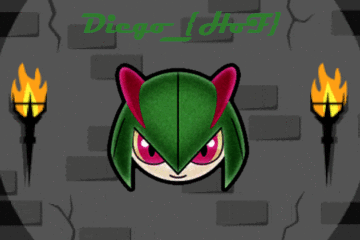 End of March clearing list...
Posts: 39
Joined: Sat Mar 31, 2018 7:53 pm
i know it isnt much, but hey, i actually won!
Mmmm....look at that sexy scoreboard. Who made that? Nice.
I don't wanna give the end away
but we're gonna die one day
I haven't been playing so much anymore, so I'm clearing out my remaining screenshots... until I eventually make some more.
8 shots to each UT community I'm a member of.
Keeping busy...
So... I've got a functioning at home computer again, minus some WiFi issues so probably can't download as much of what I've missed too quickly. Figure maybe an every other week swing-by FED-Ex and a USB-drive.
Le sigh...
6 months back, before I lost access to my computer, I started another edit of MH-GardenOfDeath with only Christmas monsters. That combined with snow & ice textures I was confident I could finish it before XMAS. Given I only got my computer back yesteray afternoon, probably gonna have to shoot for next year as I've got a lot of re-texurizing to do before it's ready.
Thanks again to Nelsona for bot-pathing that massive thing, and thanks to JackGriffin for the 3 XMAS-themed MonsterPacks I used for this map.
Only could've been better if I had found XMAS-themed weapons...
HAPPY HOLIDAYS EVERYBODY!
Of the many variants of a certain map I found a beastie known as the CrazyWarlord. It has no weapons, it's form of attack is to swarm players and isolate them... presumedly so other monsters that do have firepower can slaughter them and who they're smothering.
I think they make for great target practice:
If I'm thinking at newer Assets of UT Editor I think this simple map might also have aerial paths as well for those... flying units whatever they are...